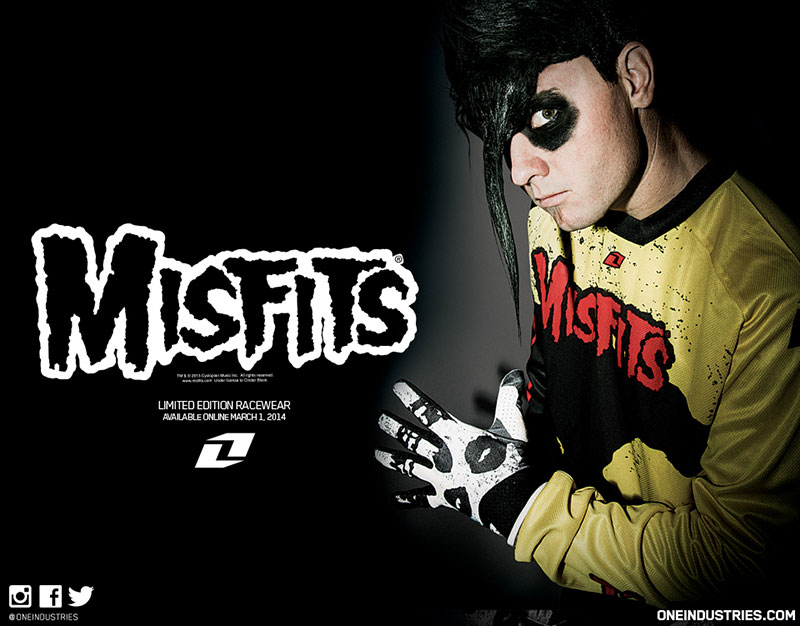 Introducing ONE Industries special limited edition collection of MisIfits branded motocross race wear! The fiendish new collection offers an exciting option to the more conventional and conservative race wear designs. In fact, some of the sports top athletes (including the Rockstar KTM race team, featuring Jason Anderson, Ivan Tedesco as well as privateer rider Kyle Peters), took to the track debuting the gear in action at the San Diego Supercross in February 2014. ONE and its riders alike have referred to the collaboration with the Misfits as "inspiring" and "symbolic of an attitude not always fitting into a standard of conformity".
ONE Industries new line of Limited Edition Misfits branded Motocross racewear and riding gear features two different styles of limited edition Misfits Atom Jerseys (available in yellow/black or black/white), limited edition Misfits Atom pants, limited edition Misfits Zero gloves, and limited edition Misfits Atom Helmet.
See the full collection assortment now, and order yours while supplies last, available only at ONEIndustries.com
VIEW THE MISFITS X ONE MOTOCROSS PROMO VIDEO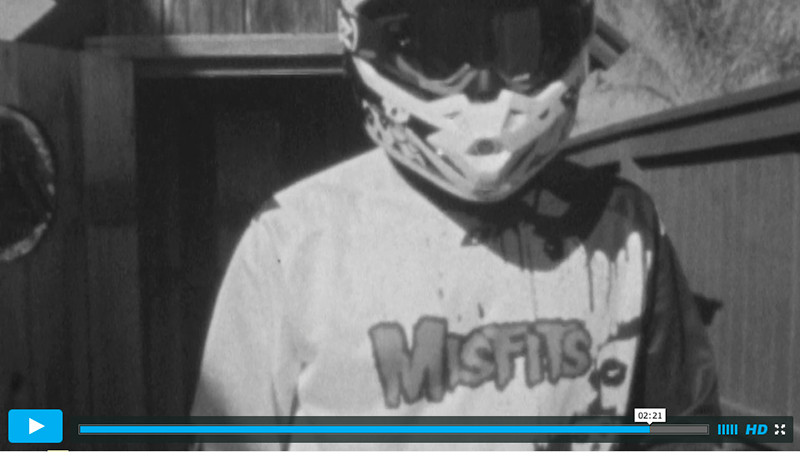 Click Here or the screen-cap above to view the promo web video showcasing the new Misfits X ONE gear in action. The video was shot on Super 8 film in the authentic spirit of the vintage black and white horror classics that influenced the Misfits. The clip features ONE Industries team rider Josh Grant decked out in the Misfits racewear while ripping the tracks of Southern California—set to the Misfits live performance of "Scream!" (from the album "DEA.D. ALIVE!" available now on vinyl, CD and digital download from Misfits Records).
Who is One Industries? Founded in 1997, ONE Industries produces industry-leading protective gear, helmets, gloves, graphics, and race wear for hardcore motocross and mountain bike riders all over the world. ONE Industries has been recognized as a world leader since it was founded, and has a brand synonymous with excellence amongst gravity junkies and motocross enthusiasts worldwide.