JUICEHEAD & OSAKA POPSTAR TEAM TO COVER FUGAZI
7-INCH RELEASE ON RECORD STORE DAY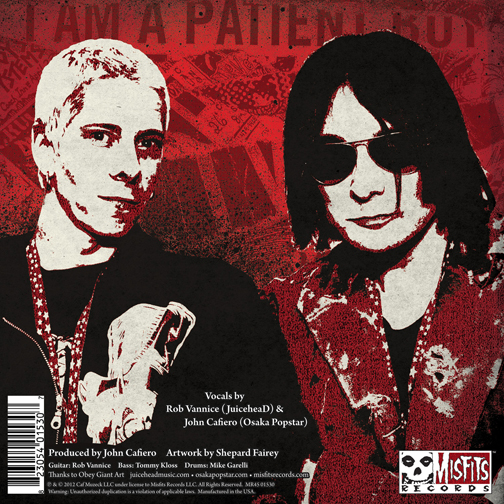 The special Ltd. Edition Record Store Day 7-inch pressing includes the dynamic new rendition of "Waiting Room" performed by JuiceheaD X Osaka Popstar on Side A, with an exclusive etched B-side showcasing the iconic Shepard Fairey sleeve art on black vinyl. 1-in-10 chance at a red etched vinyl variant. Includes free digital download card with MP3s of the new JH X OP "Waiting Room" single, plus an extended "Time Bomb Remix" of the track. Only 1,000 etched copies pressed worldwide. Available at participating locations everywhere on Record Store Day, Saturday April 21, 2012. Digital download available online worldwide via iTunes, Amazon and more: Tues. April 24th.


Tweet this news




Photos: Suzanne Cafiero, © Caf Muzeck LLC.