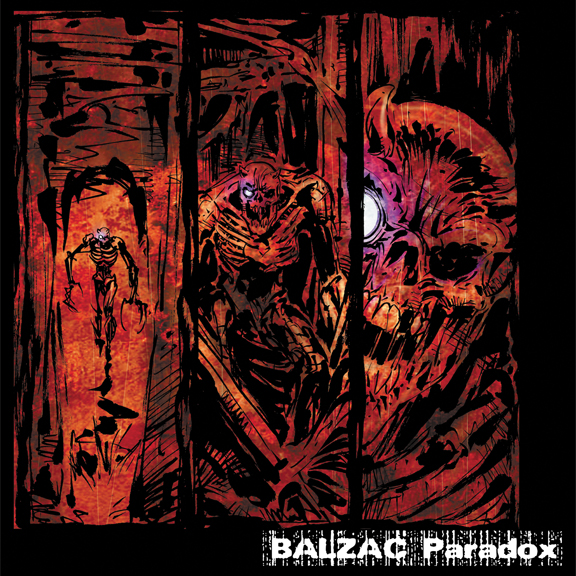 BALZAC
PARADOX
Buy Now:
Official Store
|
iTunes
|
Amazon
12-Inch Vinyl LP (MRLP 01540)
Digital Download
Track Listing
1.) Schiz-ism I (1:18)
2.) Hazard (3:08)
3.) Paradox (4:05)
4.) Spiral (4:06)
5.) Space Vampire In Silence Noise (3:11)
6.) The Eyes (That See What Isn't There) (3:48)
7.) Schiz-ism II (2:06)
8.) Paradox (Single Version) (5:46)
9.) The Eyes (Single Version) (3:55)
Original Release date: March 27, 2012
BALZAC takes their highly recognizable Misfits-inspired horror-punk sound and steps it up a notch in a perfect blend of analog decibels infused with digital distortion.
Produced by Takeshi Ueda (of the Mad Capsule Markets & AA=), "Paradox" is what Balzac refers to as the "new digital horror-punk sound". 9 tracks of techno-punk-rock madness converge in a full-length assault on the senses. Available for the first time anywhere on vinyl, this special red with black splatter edition is limited to 1,000 pcs worldwide. Includes 2 bonus tracks never before released outside of Japan + digital download card with MP3s of the entire release! Available exclusively from Misfits Records.